Chi Slot Game
Play Chi with 1000% Bonus up to £1,000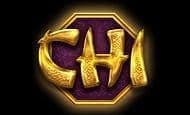 Chi is a three reels, 54 paylines online slots game by Elk Studios. Chi has Wild, Scatter symbols, Bonus Game, Reel Modifier, Multiplier, and Sticky Wild features, and an RTP of 96%. The best place for you to play Chi is with us at Rose Slots, where we also offer you more than 500 of the best online slots games on the market, including Fluffy Favourites, Starburst, Rainbow Riches, and Great Rhino.
Chi Online Slot UK
If you're thinking about playing Chi, we hope you like cute things. This is the sweetest, most adorable online slots game we've seen in living memory. Even the cast of Fluffy Favourites would feel unattractive next to the cats that have made Chi by Elk Studios their home, and that isn't a claim we make lightly! Elk has blended pretty visuals with plenty of Oriental flair to put this slot together, and the result is a slot game with a unique feel, and plenty of hidden depths which make for a fun time for players. Throw some perfectly-composed background music into the mix, and you could be forgiven for thinking you're watching an anime cartoon. Pokemon, eat your heart out. 
Chi Developer - ELK Studios
Elk is the smaller of two online slots producers in Sweden's capital city of Stockholm, the larger being the massive NetEnt. Both developers seem to do exceptionally well with graphics - so we wonder whether there's been a little crossover of staff between them - but Elk likes to create slightly quirkier and more characterful slots than their larger neighbors. 
As Elk are still finding their feet in the market, there isn't too much information publicly available about them right now. We've been impressed with what we've seen from them so far - Bloopers Online Slot is another great slot with a gameshow theme, and is perhaps even more original as a concept than Chi - so we're excited to see what they come up with next. More Elk games like Ecuador Gold UK Slot, Birthday and Bloopers. Based on the promotional text on their company website, as much as they're proud of their graphics, they also want players to know that they take the mathematical side of designing online slots very seriously. We can tell that - the bonus features here wouldn't work so well if that weren't the case. 
Play Chi Mobile Slot
The standard arrangement of reels and rows for an online slots is 5x3. Chi sort-of works with that format, but it's turned the layout around to give us three reels along the bottom, and five rows to each reel. With such narrow width, it's a bit of a surprise to hear that there are 54 paylines within this unconventional structure, but Elk has got there by throwing the rulebook out of the window. Paylines in this slot don't go from left to right - they go from top to bottom. Also, they can be counted from the bottom or the top - the equivalent of 'each way' paylines, but turned sideways like the layout. 
There's an element of fairy tales about the graphical style of Chi. Picturesque mountains dominate the background beneath a clear blue sky, topped off by grass springing from the peaks. If you've traveled through the remote areas of the Orient, you might know that landscapes like this are where you can expect to find ancient temples - such as the one which is the focal point for this slot. The reels are framed within the doorway to a temple, with totem poles either side. The totem poles aren't just there for decoration - they have a part to play when it comes to the Chi bonus features, which we'll be talking about soon. 
If we had to give Chi any criticism, it would be that it's sometimes a little hard to differentiate the symbols used in the base game; they're small, and several of them are the same color. By paying close attention, you can see that our low values are fish, flutes, cups, and a green gem. Sticking with the Oriental theme, the more valuable symbols are two green fans, a gold lantern, and on top of the pile a traditional lotus flower. 
There are three further symbols in Chi, all of which are relevant to the way our bonuses work in the slot. The Wild symbol does exactly what you'd expect a Wild symbol to do, and you won't miss it. It's bright red, and it says 'WILD!' It can substitute for any of the base game symbols to help out with wins, but can't replace the 'Free Spins' symbol (no prizes for guessing what that does), or a second bonus symbol helpfully labeled 'bonus.' That takes care of the base game, so let's talk about all the exciting things that happen when you trigger a bonus in Chi! 
Chi Slot Bonus Features
We've given the game away already when it comes to one of the bonus symbols; there wouldn't be a 'free spins' symbol if there weren't a Free Spins feature to go with it. The more of the symbols you land on a single spin, the better your free spins round will be. Just three of them is enough to land you ten free spins, but that jumps up to fifteen for four, and twenty for five. The free spins feature can be re-triggered while it's in progress if you land more of the right symbols. There's an extra perk within free spins thanks to those totem poles we mentioned earlier. They have names - they're called Chi and Mow. 
Every time you spin the reels in Chi, the totem poles also spin. Painted on them are the designs of cats - Chi on the left, and Mow on the right. If the painted-on parts are all facing forward when your spin is complete (i.e., you can see the whole cat), the relevant Chi or Mow bonus takes effect. Chi has magical fire powers, and fill shoot flame at the reels, turning every symbol he touches wild (with a maximum of six). Mow is a helpful cat, and he brings you a multiplier of x2, x3, x4, or x5. The effects last for one spin in the base game, but during free spins they stick until the round is over. In the case of Chi, that means you get Sticky Wilds, which are always useful. 
The primary bonus feature Chi has to offer borrows a little from the name of a famous Led Zeppelin song - Stairway To Fortune. As with the free spins feature, you need three bonus symbols to activate it. Stairway to Fortune is a side game, which is played on a new screen. The two cats now work together to try to climb up a staircase, at the top of which is a wheel of fortune. Chi will draw a random number for Mow, and that number determines how many steps up the staircase Mow goes. The higher he rises, the larger the multiplier against your stake you'll receive. A few of the steps will have 'COLLECT' written on them, which you want to avoid - landing there ends the feature with whatever multiplier you've collected so far. Should Mow make it to the top, you're permitted one single spin on the Chi wheel of fortune. All the prizes on the wheel are large multipliers, so you'll be happy with whatever you land. The biggest one is x10,000 against your stake! 
If you're the sort of person who finds Disney a little too sickly-sweet, and could never get on board with Pokemon, you might find that Chi is simply an off-putting cutesy overload. Everybody else is likely to fall in love with this slot though - we certainly have! Even if it weren't for the cute cats, the bonus features would still make Chi well worth spending some time with. 
Chi is a Spiritual themed game produced by Elk Studios via NYX. Chi is ranked at 305 at Rose Slots. More Spiritual new slots include Empress of Time Destiny, Archangels: Salvation, Fortunes Prophet, Ariana, Lady Earth, Lady Godiva. View all Spiritual themed slots. Related Elk Studios UK online slots include Birthday, Hidden, Taco Brothers, Kaiju, Taco Brothers Saving Christmas, Hit It Big. View all Elk Studios slots.